Since 1971 Bean Signs has operated a full service sign company in Asheboro, NC. Our goal has always been Excellent Customer Service, Quality Products, Quick Turn Around Times and Highest Professionalism.
The expert professionals at Beane Signs work every day to ensure your business the recognition it deserves. We take pride in the relationships we create with our clients, relationships that are strengthened by our genuine concern for the recognition and prosperity of your brand.
Equally as important to our relationships with clients is our unmatched expertise in the signage industry. Our dedication to quality craftsmanship and customer service has earned us a reputation for producing superior end results. We realize that your sign represents you first and then us.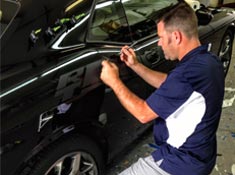 Business is mobile, advertising is everywhere.
Signs Grab Attention And Create Buzz.
FURNITURE MARKET SPECIALIST
Environmental Graphics extend your message beyond the boundaries of signs or walls.
Your Message, Your Choice
Vice President & Chief Operating Officer
Lead Designer, Inside Sales Executive, 3M Preferred Installer
Design Specialist, Inside Sales Assistant
Master Installation Technician
Installation and Application Guru
ADVERTISING
Advertising is communication relayed from companies to persuade an audience to purchase their products. We offer an innovative suite of advertising solutions to Make Your Message Known.
VEHICLE LETTERING (VINYL)
Whether your organization has a single car, several vans or an entire fleet of trucks, custom vehicle graphics will turn heads at all hours, building a stronger awareness of your company with every trip.
LIFESTYLE SHOTS
Lifestyle presentations are fun to create and browse through and captivate our imaginations; they can help define your identity, show your products in action, and add ambience and interest to your products.
SIGNAGE
Signage provides the first opportunity to make an impression on your visitors. Whether Indoor or Outdoor Beane Signs can develop a signage program that enhances the appearance of your business and demands attention!
LOCAL TO THE TRADE
We will work on your project in conjunction with Designers & General Contractors to your needs and exceed your expectations.
BANNERS
Custom Banners transform your shop window, sidewalk, tradeshow stand, or craft booth into compelling advertisement for your business. They're perfect for indoor and outdoor use, as well as for both business and personal use. Put your graphics on a banner and successfully promote your sales offer or event.
FULL VEHICLE WRAPS
Business vehicle wraps make great impressions and are easily remembered. Wrapping several vehicles (fleet wrap branding) is one of the most effective ways to target local and national businesses. Our graphic designers will work with you to create a design that brings your corporate message to life.
WINDOW GRAPHICS
If the window is the eye to the pulse of your business world, then make sure the world sees a true reflection of you! Window graphics are an inexpensive way to share specials, sales, and other promotions through dynamic, bold graphics or story telling.
POP MATERIALS
Visual merchandising and marketing are essential for driving customers to make purchases.
First Responder
Furniture Market Wall and Floor
Furniture Market Banner
Other Advertising
Other Interior Signage
Home
Outdoor Standalone Signs
Outdoor Storefront Advertising
Car Wraps
Trailer Wrap
Custom Car Graphics
Van Wraps
Custom Art and Graphics
Truck Wraps
Every client is unique, every situation is different.
Beane Signs is an independently owned full service sign and digital graphics company. We are an industry leader in custom sign fabrication and installation dedicated to helping our customers communicate and grow their business!
We take great pride in the signs we make and will always be looking for ways to improve our product and delivery.
Rest Assured, we are serious about your business.
WHAT PEOPLE ARE SAYING ABOUT BEANE SIGNS
As a business owner and design professional, it's important to me that we work with companies that have like-minded principles. Beane Signs, Inc. enables us to bring our creative visions to life while helping us to stay in budget and meet very tight deadlines. Most importantly they treat our clients with care, respect and integrity - exactly the way we do.
Beane Signs Inc. has been a valued and trusted resource to us for years. Their creativity and can-do attitude has allowed us to push the border of "typical" and develop ideas that result in Exceptional.
Christi Barbour, Barbour Spangle Design
Founder and Co-CEO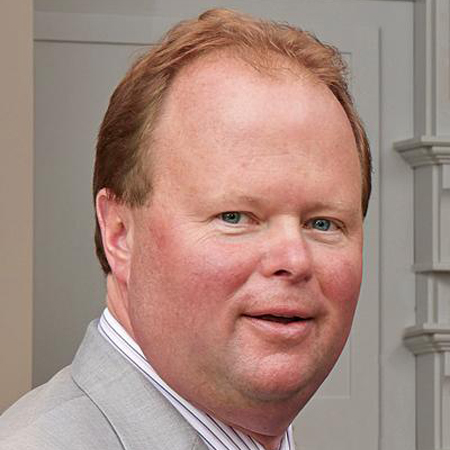 Klaussner has been working with Beane Signs since 1988. We have always found them to be very responsive and creative in helping tell our brand story to not only our retail partners but consumers around the world. We utilize them for all our business to business and brand to consumer needs. Our needs are ever changing and we find their price, quality and service to be superior.  
Len Burke, Klaussner Home Furnishing
VP of Marketing
In 2013 our business was undergoing a major transition, we were separating ourselves with distinction. Our service model was being enhanced so the idea was for a sharper image by which the public could identify CHC BetterCare Corporate Health and Wellness. With a title like that, signage, branding and logo creations may be difficult. However, our problem was quickly resolved with the talented folks at Beane Signs. We met to discuss our ideas, thoughts and color schemes. Randy really listened to our needs and brought us several fine creations in varying styles and color combinations. Once we found that distinctive image, we knew the Beane Sign folks were going to provide us with great customer service and professionalism. Many things lead to a successful business. Fortunately, we used "The Pros" at Beane Signs to lead our identification efforts. May are delighted with their efforts and how much their efforts have impacted our business. Our business has never been better. Thank you Beane Signs!
Bryan Spivey, CHC-BetterCare Corpoorate Health & Wellness
Consultant / Manager of Customer Relations